Support
Lara Internet is here to help with any internet and email related support questions you may have.
We have provided several useful support documents located to the side, and offer top level phone and email support.
We do offer onsite and drop off technical services for such things as virus and spyware removal, wired and wireless networking, software installation and configuration and more. And are very confident that our technical staff has the experience in solving a vast amount of issues that other service providers and computer stores simply give up on.
Live Support
Offering remote support with live chat and remote control. You can watch as we repair your system. A service fee may apply depending on the nature of your problem.
Contact Support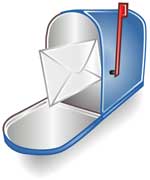 Remember you can always contact Lara for support via email or phone at 905-631-6576 or toll free at 1-888-527-2477 between our office hours of:
Mon - Fri. 8:30 am - 5:00 pm EST
Saturday. 9am - 1pm EST
E-mail us at support@lara.on.ca
Also feel free to use form below for assistance.
Please provide as much information as possible to help analyze the problem.